Sedation Dentistry – Glenpool, OK
Staying Relaxed in the Dentist's Chair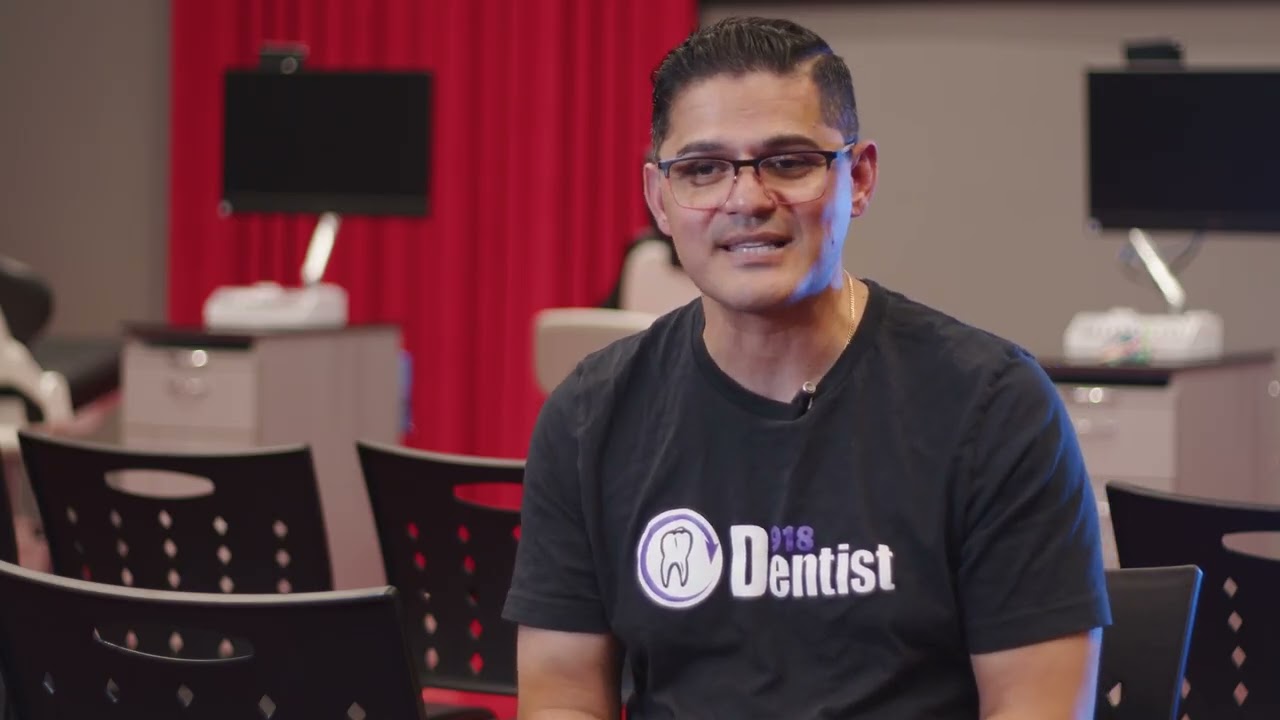 One of the most common fears people have is the fear of going to the dentist. Just as with any other fear, there is a wide range of apprehension from a little nervousness to full-blown phobias. Some patients may avoid the dentist altogether, even when tooth pain begins to affect their everyday lives. Don't let your fear negatively impact your quality of life. Whether your anxiety stems from a past experience, or your fear seems to have been there all along, our dentists and friendly team can help you overcome your panic to get the dental care you need with sedation dentistry in Glenpool, OK.
Why Choose 918 Dentist of Glenpool for Sedation Dentistry?
Certified Sedation Dentists
Multiple Solutions for Dental Anxiety
IV Sedation Available
Nitrous Oxide Dental Sedation
Compared to other types of sedation, nitrous oxide takes effect quickly and wears off soon after it stops being administered. That means you won't have to rely on someone else to drive you to and from your appointment. While we're working on your teeth, you'll breathe in the nitrous oxide gas through a mask placed over your nose; we can adjust the level of sedation as needed throughout the procedure.
Learn More About Nitrous Oxide Sedation
Oral Conscious Dental Sedation
This form of sedation is normally prescribed when nitrous oxide is deemed insufficient to overcome your anxiety or discomfort. You'll be given special medication that you'll ingest at a set point in time before your procedure. As the medication takes effect, you'll start to feel extremely relaxed; you won't care about anything going on around you during your treatment, and time will seem to pass very quickly. Despite this, you'll still be able to answer our questions and follow directions.
How Does Oral Conscious Sedation Dentistry Work?
Before your appointment, you'll take the sedation dentistry medication the doctor decides is right for you. It's a prescribed oral medication and you'll be given a specific time to take it, usually about two hours prior to your visit. It's important that you have a friend or family member to drive you to and from the appointment. When you arrive, you'll feel very relaxed, and we'll show you to the operatory for your procedure. The doctor will keep a close eye on how you're feeling, and because this type of sedation dentistry allows you to be awake, you'll be able to communicate with us about your level of comfort. The effects of oral sedation will wear off after a few hours, so you'll be feeling yourself shortly after your appointment.
IV Dental Sedation
For those with moderate to severe dental anxiety as well as patients scheduled to have several extensive procedures, Dr. Mohanna and Dr. Georgy offer IV sedation. With this type of sedation, medication is delivered through your veins. As soon as the sedative enters your bloodstream, you will immediately feel relaxed and comfortable. Many people believe they've slept through their appointment, but you are actually awake so the dentist can communicate with you. While you are sedated, we carefully monitor your vital signs. Nothing is more important to us than your health and safety.
Going to the dentist can be a completely comfortable and relaxing experience when you put your trust in our experienced team of dentists. Contact us today and let us know if you are in need of sedation dentistry. We're here to help and hope to provide you with the dentistry you need for good oral and overall health.
Why Should I Consider Sedation Dentistry?
Recent clinical research points to a strong link between oral health and your overall health. People with dental problems, such as gum disease and cavities, are at a greater risk for serious conditions, including heart disease, diabetes complications, memory loss, stroke, and low birth weight babies. If you're afraid to visit the dentist, minor dental issues that are easily treated (such as cavities) can become much more invasive diseases that could potentially shorten your life. With today's sedation dentistry techniques, you no longer have to fear going to the dentist. In fact, your visit can be a completely comfortable experience.
Dr. Mohanna and Dr. Georgy are certified in sedation dentistry and the use of oral sedatives specifically designed to combat dental fears and the pain associated with certain procedures. Not only does this type of sedation dentistry block the pain of dental procedures, but we can also use them to alleviate the general anxiety of your dental visit.
Sedation Dentistry Frequently Asked Questions
Are you still curious about sedation dentistry? At 918 Dentist of Glenpool, we want all of our patients to have the information they need to feel confident and comfortable with our treatments. That's why we've included the answers to some of the most frequently asked questions about sedation dentistry. Read on to learn more about how we can use this service to keep you calm and relaxed during your dental visits.
Who can benefit from sedation dentistry?
Anyone who:
Is anxious about dental procedures
Has problems getting or staying numb
Has neck or back pain that causes discomfort in the dental chair
Is afraid of needles or drills
Is bothered by the sounds and smells of the dental office
Is sedation dentistry safe?
Sedation dentistry is completely safe as long as it's administered by a dental expert. We have certified sedation dentists in Glenpool on staff who have extensive knowledge and experience with this treatment. Additionally, most dental offices can't offer IV sedation because it requires additional education. However, our highly trained dentists make it possible for patients to enjoy a variety of sedation options, including IV sedation at our convenient location!
What kind of dental sedation is right for me?
Because we offer a variety of sedation treatments, you may be wondering which one is right for you. The best way to know is by contacting our dental office for a consultation. You can explain your specific fears or anxieties, and we will recommend the option that works best. Typically, patients with mild anxiety can benefit from nitrous oxide (also known as laughing gas). However, we also have oral conscious and IV sedation dentistry for those with moderate to severe dental anxiety. We understand that dental fear can be powerful, which is why we want to get to know you and your concerns. From there, we can ensure that the treatment we choose will allow you to enjoy effective, relaxing, and pain-free dentistry.
What if I have severe dental anxiety?
You may be thinking, "I haven't been to the dentist in years due to my fear. There's no way I'll be able to relax at the dentist's office." However, that's why we offer IV sedation—the strongest and most effective option. We can deliver medicine through your veins and directly into your bloodstream for fast-acting and controllable sedation. While you may feel like you're asleep, you'll actually be responsive and awake. During the process, we monitor your vital signs to ensure your health and safety. We are committed to helping our patients feel comfortable and relaxed.
Do I need someone to drive me to and from my appointment?
Depending on the type of sedation you require, you may need a ride to and from our dental office. However, nitrous oxide sedation wears off almost immediately, allowing you to drive home and go on with your day afterward. For patients who would describe themselves as overly anxious when it comes to dental visits, we always recommend having someone go with you to your appointment for support. This same friend or family member can drive you home after oral conscious and IV sedation.
If you have any additional questions, please don't hesitate to contact our dental office today!