About Our Dental Office – Glenpool, OK
What Sets Us Apart?
We're so glad you found us! Our mission here at 918 Dentist of Glenpool is simple – we believe that you can accomplish nearly anything in life as long as you have a great smile. From starting and maintaining a relationship with the love of your life, to getting that job you've been dreaming about, to keeping everyone you meet enraptured by your confidence and presence, your teeth can be powerful tools that will open doors of all kinds for you, as long as they form a healthy, beautiful smile you can be proud of.
All we want out of our work is to be the ones who provide you with that one great smile, as well as teach you how to keep it healthy and happy for life. We'll provide you with long-lasting quality care in a friendly and stress-free environment, in the hopes that we can form a relationship with you as our patient that will carry on for years to come and more in Glenpool, OK.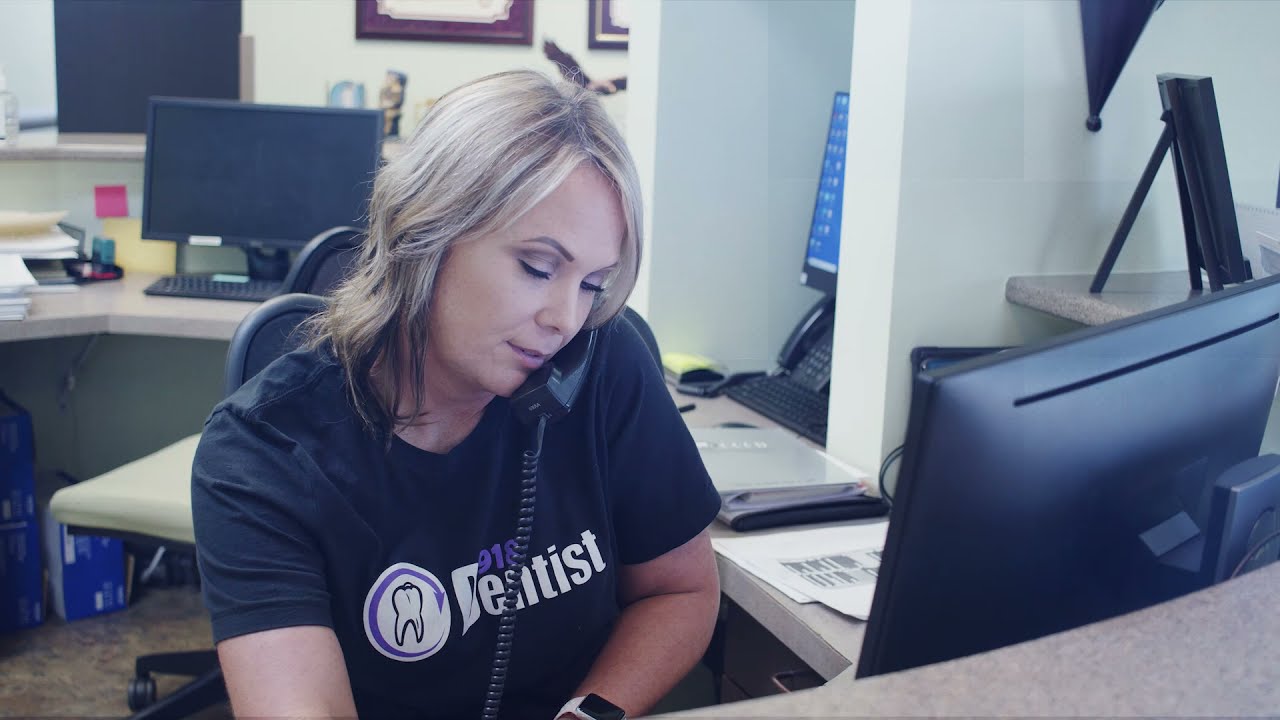 All Dentistry Under 1 Roof
With advanced services like orthodontics, IV sedation, dental implants, root canals, and more, we offer convenience that you won't find at other dental offices. When you choose us, you don't have to worry about traveling to a specialist's dental office to receive top-quality dental care because our dentists have the training and clinical expertise to handle nearly every service in one location. As a result, you spend less time stressing and more time smiling.
Dental Insurance Friendly
Dental insurance benefits can be a great way to lower your out-of-pocket expenses—if you find a team willing to work with you. We welcome your insurance plan and actively look for ways to save you money on your dental care. When you come in for your next appointment, be sure to bring your insurance information, and we'll take care of the rest. If needed, we can explain your coverage so that you know exactly what you'll be responsible for paying.
918 Dentist Loyalty Plan
Having dental insurance isn't the only way to save here at 918 Dentist of Glenpool. Those without insurance can participate in our loyalty savings plan. Basically, you pay a low annual fee, which is effective from January 1 through December 31, and receive many preventive services at no additional cost. Also, you get a significant discount on many of our restorative and cosmetic procedures, including orthodontics, dental implants, and more.
Dental Emergencies Welcome
Life happens, and your smile may experience sudden, painful setbacks. Whether you have a toothache or your child chips a tooth while playing basketball, our compassionate team is here to help when you need it most. We do our best to see emergency patients on the same day as the initial phone call, and we'll be quick to relieve your pain, fix the problem, and get you back to your life as efficiently as possible.