Emergency Dentist — Glenpool, OK
Fast Relief for Dental Pain & Injury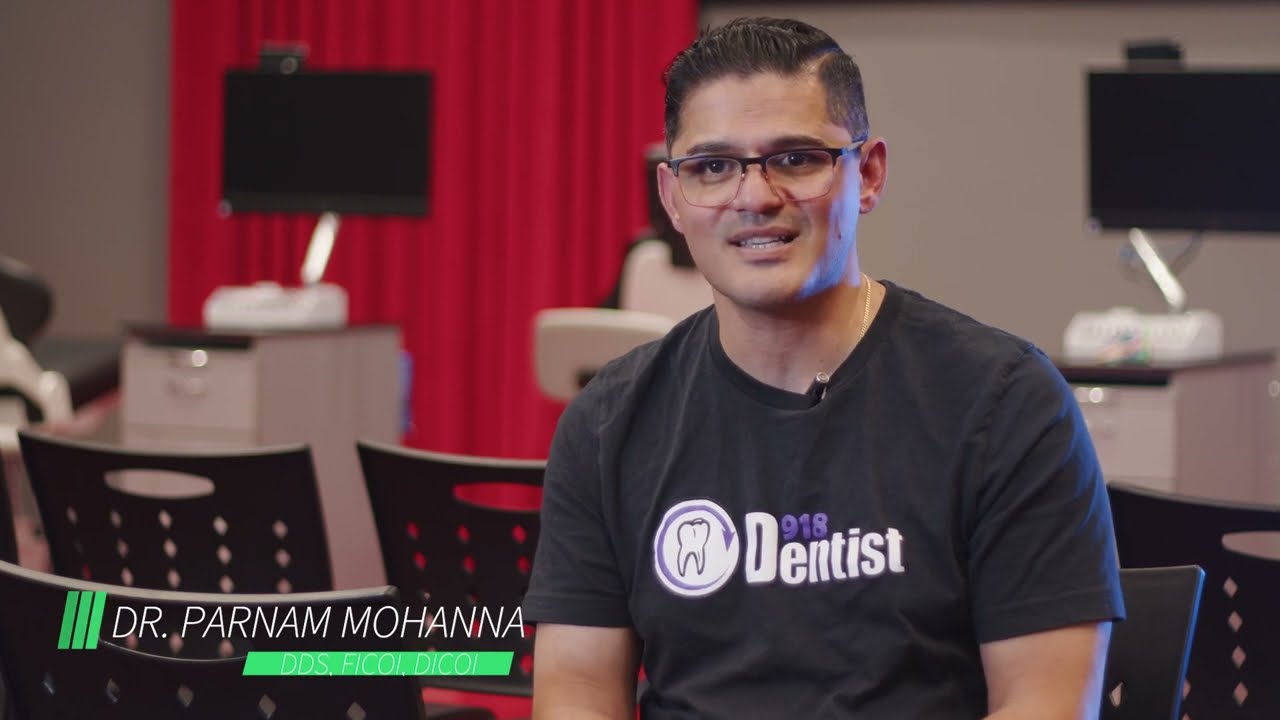 A dental emergency can happen to anyone, and it rarely occurs at a convenient time. That's why our team is available to ease your pain and protect your health, whether it's an infection or a tooth that's been injured while playing sports. As soon as you realize you have a dental emergency, contact us right away, and we'll see you as soon as possible for emergency dentistry in Glenpool, OK. For fast relief for dental pain and injury, don't wait to call 918 Dentist!
Why Choose 918 Dentist for Emergency Dental Care?
Same-Day Emergency Appointments Available
Calming Sedation Options Available for Maximum Comfort
High-Quality, Affordable Dental Care
What to Do in a Dental Emergency
Some dental emergencies are the result of a sudden physical accident while others are the ultimate result of poor oral hygiene. It's important to know what to do during a given emergency so that you can give yourself the best chance of keeping your smile whole. Here's what to do in a dental emergency in Glenpool.
Step 1: Call us. The sooner you call us, the sooner we can adjust our schedule to see you for a same-day emergency appointment.
Step 2: Get care over the phone. Once you've been scheduled, our experienced team will give you first-aid instructions for handling your emergency until you can reach us.
Step 3: Get an emergency exam. Your Glenpool emergency dentist will see you right away when you arrive to alleviate your pain and investigate the issue.
Step 4: Make a treatment plan. After your evaluation, we'll review the findings and fully explain all your treatment options, working with you to make a plan to address your emergency.
Step 5: Get the care you need. Before you know it, we'll be using the latest dental techniques and technology to get your oral health back on track and protect your smile.
The Most Common Dental Emergencies
A dental emergency is a non-life-threatening dental injury that requires immediate treatment from a dental professional. There are also non-urgent dental emergencies that need to be treated right away to avoid serious complications. While examples can range from minor tooth pain to a lost tooth, you'll find some of the most common ones below. Since it's better to be safe than sorry, don't hesitate to give our team a call if you are ever unsure. Regardless of your situation, we'll do everything we can to help you get back to enjoying a happy, healthy, and pain-free smile as quickly as possible.
Understanding the Cost of Dental Emergencies
Some emergencies can be treated with prescription antibiotics, and others might require advanced procedures. As such, the cost of your emergency visit will depend on your unique circumstances. Of course, that doesn't mean you should put off care that you need simply because of cost. Dental emergencies rarely get better on their own, which could increase the total price tag of your care further. We'll make sure we fully understand your situation before creating a price estimate for you.
Every Dental Emergency Has a Unique Cost
If you need to visit the dentist for an emergency, you may be surprised to find that the visit itself is actually inexpensive in most cases. At this appointment, our team members will examine your specific concerns and find out which treatment it is that you need to get your oral health back to normal. Remember, it's essentially impossible to know what your specific oral healthcare costs will be until this exam is performed.
With that said, the most common treatments we perform to resolve dental emergencies include:
Root canal therapy
Extractions
TMJ treatment
Dental crowns
and other services!
We will always explain everything that we find, break down your treatment plan, and establish the estimate costs ahead of time so you aren't caught off guard.
Does Dental Insurance Cover Dental Emergencies?
Thankfully, most dental insurance plans offer some level of dental emergency coverage. For example, it's not uncommon to receive at least one emergency exam as part of your coverage. In addition, treatments that are often related to emergency dentistry (i.e. root canal therapy, extractions, etc.) can receive anywhere between 50% and 80% coverage in most cases. However, your plan is likely unique, which means it may have its own set of yearly maximums that can affect how much coverage you receive. This is why it's important to contact your insurance company before committing to any specific treatment.
Other Options for Making Dental Emergencies Affordable
While we are in-network with many dental insurance plans, we understand that some patients do not make use of dental insurance at this time. In this instance, we encourage you to consider our other financing options to make your care more affordable.
This includes CareCredit, a third-party financier that allows for monthly payment plans and low-to-zero interest financing. Of course, you can also join our dental office's Loyalty Plan. Through it, you can get discounts on services like root canal therapy, oral surgery, and dental crowns. On top of that, we're happy to provide a special offer on emergency exams!
No matter what dental emergency you're experiencing, our team is always ready to help you navigate cost. That's why you should never hesitate to give us a call for guidance and to ask us any questions.
Taking Care of Your Smile Can Save You Big
It's true that dental emergencies are not always avoidable. For example, a bad fall could happen out of nowhere and leave your tooth damaged. However, most dental emergencies tend to happen because of an untreated dental issue, such as an infection or decay. When you take the time to invest in your long-term oral health, you can easily save hundreds and even thousands of dollars a year.
The moment you are aware of a tooth that's damaged or causing you pain, you should call our dental office right away. Even if you are worried about the costs associated with treating this issue, you should keep in mind that putting off your treatment could result in even higher costs later (and discomfort that becomes too unbearable to ignore.)
How to Prevent Dental Emergencies
You can't always avoid having a broken, knocked-out, or hurting tooth, but there are ways you can minimize your risk of having to suddenly visit our emergency dental office in Glenpool. Taking a few simple precautions can go a long way toward protecting your pearly whites from damage and infection. After all, the old adage, "an ounce of prevention is worth a pound of cure" is never truer than when it comes to your oral health! Here are a few easy ways to keep your smile as healthy as possible.
Visit Your Dentist Regularly
If you're like most people, you'd rather see your dentist at regular six-month appointments than deal with an abrupt emergency that makes you drop everything and schedule an appointment. That's why we can't recommend visiting us for routine checkups and cleanings enough. At these appointments, we can find tooth decay and gum disease in their early stages before they become real emergencies.
Maintain Good Oral Hygiene Habits at Home
Simply brushing and flossing daily is one of the best ways to prevent dental emergencies in Glenpool. When you neglect to clean your teeth and gums every day, dangerous bacteria and plaque will build up in your mouth. Eventually, this can lead to cavities, weakened tooth enamel, and inflamed, infected gums. Luckily, you can keep your teeth strong and clean by taking the time to brush, floss, and rinse with mouthwash every day.
Stick to a Nutritious Diet
Chances are you already know that eating too much sugar increases your risk of getting cavities. However, you should also be aware that acidic beverages, like sports drinks and soda, can also contribute to dental emergencies by eroding your tooth enamel. Instead, stay hydrated with tap water. It most likely contains fluoride, a naturally occurring mineral that strengthens your enamel and fortifies them against injury, decay, and infection. Similarly, swapping out sugary snacks for ones with vitamin C, calcium, and phosphorous can promote healthy gums and teeth.
Wear a Mouthguard
If you're playing any type of sport where there's a risk of impact to the face, you should wear a mouthguard to shield your pearly whites from injury. We can provide you with one of these trays that has been personalized to match your unique dentition, making it fit more comfortably and protect your teeth more effectively.
In the same vein, you need to wear a nightguard if you tend to grind your teeth while you sleep (a condition called bruxism). Chronic jaw clenching and teeth grinding can weaken or chip your teeth and lead to sensitivity and TMJ disorder. A custom nightguard from our dental office provides cushioning against these problems.
Use Tools, Not Teeth to Open Packaging
If you're in a rush, it can be tempting to open a package, bottle, or other container with your teeth. It may seem like you're saving time in the moment, but you could easily chip or break a tooth, which will end up costing you a whole lot more time (and money!) later on. Save yourself an emergency dental visit by reaching for the right tool for the job.
Dental Emergency FAQ's
Still have questions? Want to be as prepared as possible? We want to help! If you have a specific question on your mind, we encourage you to contact our dental office so our knowledgeable team can provide you with immediate assistance. However, if you'd like to do a bit more research before reaching out, that's okay too! Read on for the answers to emergency dentist FAQs in Glenpool.
Should I Go to the ER or an Emergency Dentist?
When it comes to treating your teeth and gums, visiting our team at 918 Dentist of Glenpool is usually the best choice. After all, most ERs don't have a dentist on staff, meaning they can only manage your pain, not treat the root of the issue. With that being said, if your dental injury has resulted in a life-threatening condition, like a deep facial cut, difficulty breathing, or a broken jaw, then you should call 911. Once you've received medical attention, you can schedule an urgent appointment at our dental office.
How Can I Manage Swelling in My Mouth?
Swelling is one of the most common symptoms of a dental injury, and it can make remaining comfortable virtually impossible. Fortunately, there are a few at-home remedies you can use to alleviate puffiness! First, try rinsing with a mixture of salt and warm water. Not only will this help prevent infection, but it can relieve inflammation. Next, place a cold compress (or towel-wrapped ice pack) against the outside of your cheek. This will both decrease inflammation and temporarily numb the area.
What Should I Put In a Dental Emergency Kit?
Dental emergency kits seem superfluous until you're amid a panic-inducing dental emergency. While first-aid kits typically have a few essentials, they rarely have dental-related tools, which is why it is so important to pack a separate case for your home and car. Below are a few items we recommend:
Floss
Non-latex gloves
Temporary filling
Gauze pads
Salt
Over-the-counter pain medication
Dental or compact mirror
A case big enough to hold a dislodged tooth
Our dental office's emergency contact information
If you do find yourself in the middle of a dental emergency, do your best not to panic. Instead, contact our dental office right away. We will take it from there!