Cosmetic Dentistry – Glenpool, OK
Boost Your Confidence with a Flawless Smile!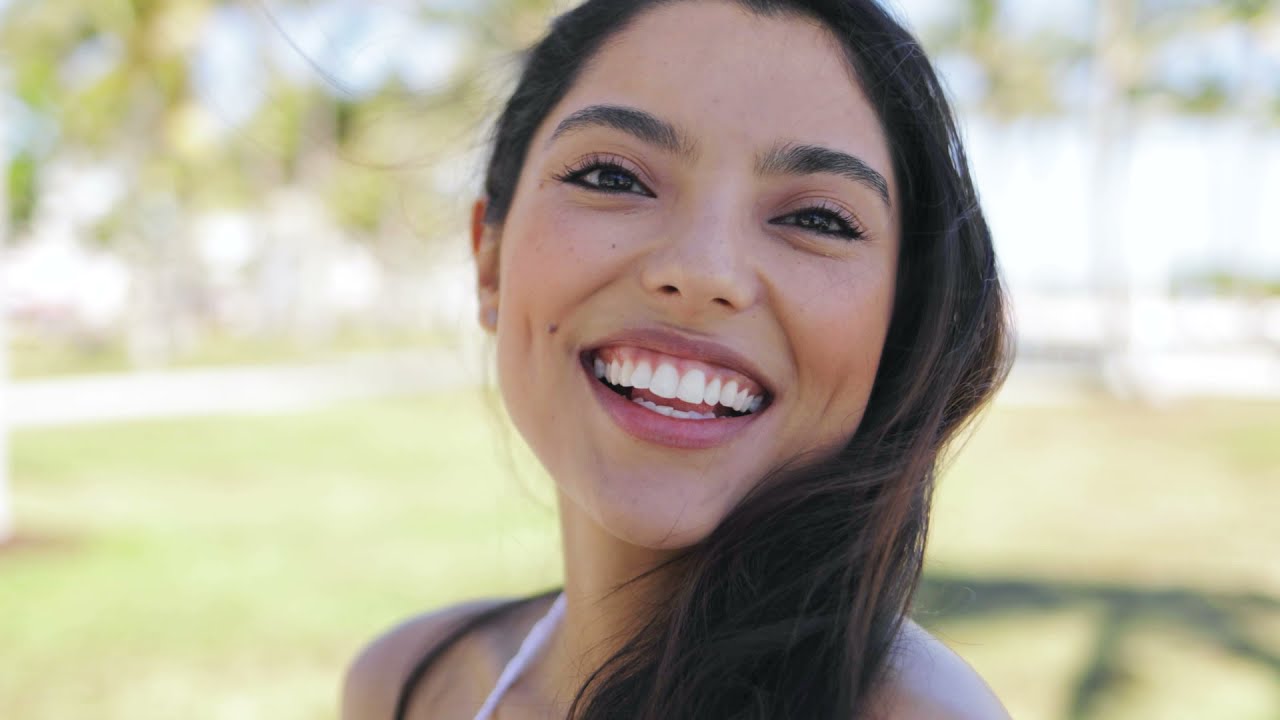 Why consider cosmetic dentistry? All it takes is one great smile to feel confident and empowered, to establish and maintain the relationship of a lifetime, to get the job you have been wishing for, and to capture your audience under any and all circumstances. Cosmetic dentistry gives you the ability to slightly enhance or completely change the look of your smile. Today's procedures are also affordable and require just a few visits to complete. Keep reading to learn more about what you can expect from cosmetic dentistry in Glenpool, OK; if you think it's time to make improvements to your smile, contact us today!
Why Choose 918 Dentist of Glenpool for Cosmetic Dentistry?
Invisalign® Orthodontic Treatment for Adults
Skilled and Caring Dentist
Stain-Resistant Veneers
Porcelain Veneers
For healthy but cosmetically imperfect front teeth, porcelain veneers offer a transformative solution. These thin restorations are customized to match your unique facial structure and then affixed to the front side of the teeth that show when you smile. Completed in two visits to our dental office, dental veneers are made of dental porcelain, which is a sturdy material that is highly resistant to stains, so this treatment is also something like permanent teeth whitening!
Invisalign® Clear Braces
Many adults would like to improve the alignment of their teeth, but few are willing to wear metal brackets and wires for a year or more. Fortunately, Invisalign clear aligners offer an alternative to visible orthodontia! Adults and older teens alike are often eligible for this treatment, which uses a series of customized trays to gradually shift the teeth into the proper position. The average treatment lasts from 1 to 2 years.
Learn More About Invisalign® Clear Braces
All-Ceramic Dental Crowns
When the form and function of one or more teeth have been affected, all-ceramic crowns provide a beautiful blend of restorative and cosmetic dentistry. Customized restorations made of this material can stop decay and help to preserve the tooth in the gum line. And because dental porcelain reflects light in the same way that your natural tooth enamel does, no one will notice anything different after the tooth has been restored. In fact, you may not, either!
Learn More About All-Ceramic Crowns
Cosmetic Dental Bonding
Unlike veneers and crowns that are normally placed over the course of multiple visits, cosmetic bonding offers a faster cosmetic solution during a single appointment. The process employs the same composite resin used to fill cavities to hide chips and cracks; it can also improve the color, shape, or length of the tooth. Bonding requires no preparation, and it usually takes about 30 minutes to an hour. It's the perfect, affordable treatment for correcting a few minor flaws!
Learn More About Cosmetic Bonding
Teeth Whitening
Professional teeth whitening is a wonderful way to enjoy a more youthful and vibrant smile. With in-office and take-home options available, it is easy to whiten your teeth at the pace that fits your schedule and budget best. Professional teeth whitening can be expected to break through even severe stains and leave the teeth up to 8 shades brighter. With proper care and great oral hygiene, the results from teeth whitening can last for years!
Learn More About Teeth Whitening
Laser Gum Recontouring
It almost doesn't matter how healthy your teeth are when you have an uneven gum line or if your white tooth enamel is covered up by excessive gum tissue. Fortunately, problems with the appearance of your gums can be quickly fixed with laser gum recontouring. This method is greatly preferred compared to conventional gum surgeries, which require the use of a scalpel and sutures. Laser gum recontouring is more comfortable, minimizes bleeding, and speeds up healing.
Cosmetic Dentist Frequently Asked Questions
When seeking treatment from a cosmetic dentist in Glenpool, it's important to have realistic expectations about your treatment. That means making sure that you fully understand the treatment you're receiving and what you can expect during the procedure. Below are some of the more common questions from patients looking to improve their smiles. If you have any questions of your own, feel free to contact us and schedule a consultation.
Will dental insurance cover my cosmetic procedure?
You will need to review your policy to see if your carrier will pay for cosmetic procedures. Most of the time, there won't be any coverage for procedures such as whitening that are only meant to improve the appearance of the teeth. However, certain procedures, such as all-ceramic crowns and tooth-colored fillings, can fall under both restorative and cosmetic dentistry. You might receive benefits for a cosmetic treatment if it's necessary to improve your health.
We are in-network with a wide variety of dental plans and are happy to help file out-of-network patients file claims so that they can get the benefits they deserve. Third-party financing through CareCredit is also available.
Can children and teens benefit from cosmetic dentistry?
If your teen has concerns about their smile, they might benefit from certain cosmetic treatments such as teeth whitening. In particular, if they don't want to wear traditional metal braces to straighten their teeth, they might be able to get Invisalign clear braces instead.
Your younger child may be able to benefit from some forms of cosmetic dentistry. You can schedule a consultation to discuss what kind of improvements you and your child want to make. We'll check the state of their oral health and go over the available options with you so that you can make a decision that keeps your little one's smile safe.
How long will the process take?
Treatment time depends largely on the type of cosmetic dentistry. For example, if you get your teeth whitened, you'll be able to leave our dental office with a brighter smile after just one visit. On the other hand, placing porcelain veneers or crowns usually takes at least two appointments (one to prepare the tooth, and the other to place the restoration once it has been made). Since Invisalign is an orthodontic treatment, you can normally expect it to last between 1 or 2 years. We'll go over the treatment plan with you during the first consultation; we can also discuss alternative treatments if you want quicker results.
Am I a candidate for cosmetic dentistry?
In general, you need to have good oral health in order to have cosmetic improvements made. If you have gum disease, the infection will need to be treated first. Apart from that, your candidacy for any given cosmetic procedure will depend largely on the changes you want to make. When you come in for your initial consultation, make sure you tell us exactly what you want to achieve; it might help to bring photos to illustrate your point.