Dental Implant-Retained Dentures – Glenpool, OK
A Better Way to Permanently Restore Your Smile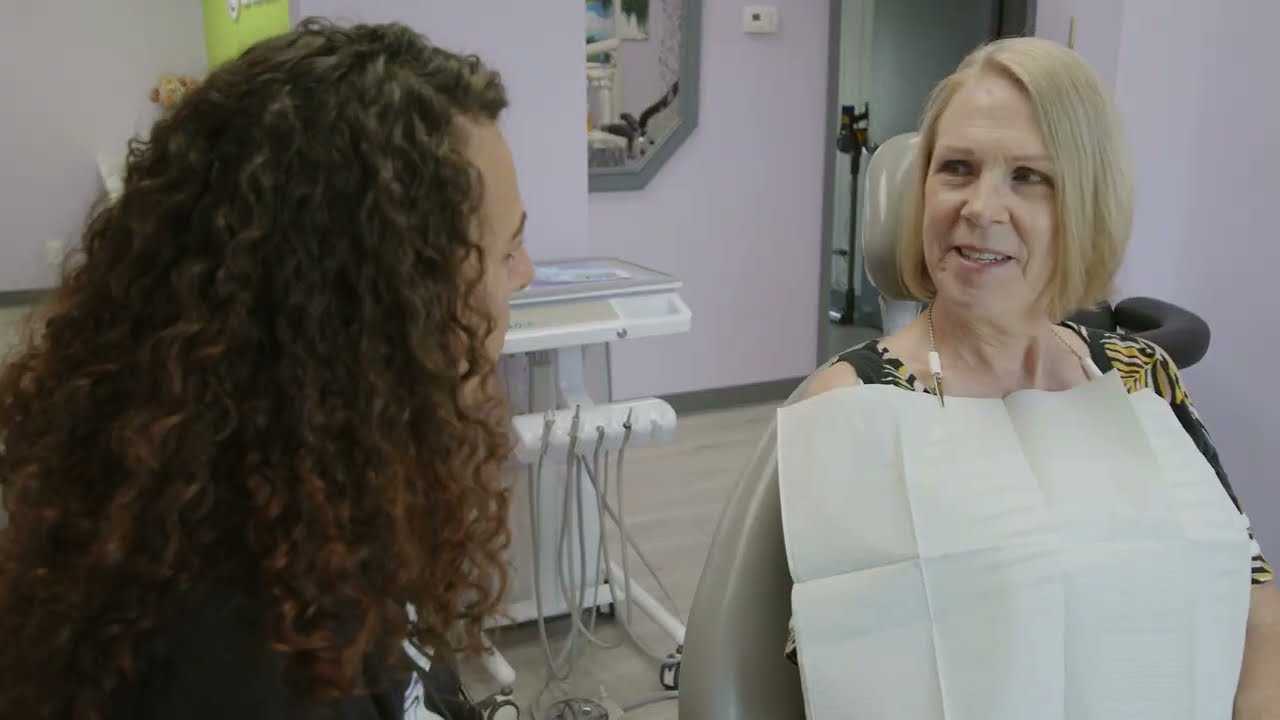 If you are one of the 36 million Americans without any natural teeth, you're probably looking for a tooth replacement solution that offers far more than traditional dentures. While these tried-and-true prosthetics are known for replicating the look of a complete smile, they leave much to be desired when it comes to being able to eat what you want and smile with true confidence. However, with dental implant-retained dentures in Glenpool, OK you can enjoy a healthier, more vibrant smile that lasts a lifetime. At 918 Dentist of Glenpool, Dr. Mohanna is a skilled expert with years of dental implant training and can complete the entire process in-house from start to finish. If you're ready to embrace a better quality of life, contact us today to schedule an appointment.
Why Choose 918 Dentist of Glenpool for Dental Implant-Retained Dentures?
Start-to-Finish Dental Implant Treatment
We Accept Dental Insurance
Custom-Tailored Restorative Treatments
What are Dental Implant-Retained Dentures?
Implant dentures are for patients with an entire arch of missing teeth. Using titanium implant posts that mimic the natural tooth root, an implant dentist in Glenpool will place between 4 and 8 dental implants into the jawbone to create a firm foundation for the customized denture. Offering a far more lifelike and natural appearance, implant dentures provide individuals with greater functionality when eating, speaking, and smiling. Instead of relying on a prosthetic that rests on top of the gums and often requires dental adhesive to stay in place, dental implants fuse with the bone, creating a permanent smile.
When meeting with Dr. Mohanna about your desire to receive implant dentures, you will have the opportunity to choose one of two types of dentures:
Fixed/ Permanent Dental Implant-Retained Dentures
Often referred to as a hybrid prosthesis, a fixed denture remains in place unless removed by your implant dentist. Supported by 4-6 dental implants, they are strategically positioned and angled for maximum support. Although it does require more jawbone density, patients who choose this type of denture often prefer it because it feels just like natural teeth.
Removable Dental Implant-Retained Dentures
Removable dentures, or "Snap-On Dentures," use bar-retained or ball-retained devices to make it easier for patients to remove them at night. Although firmly rooted with dental implants, you can easily take them out to clean. These dentures only require between 2 and 5 implants and often do not require as much jawbone density.
The Dental Implant-Retained Denture Process
At 918 Dentist of Glenpool, you will not need to see an outside specialist for your surgical procedure. Instead, Dr. Mohanna will place your dental implants in-house, so you can have a more convenient and comfortable experience. Although the process is time-consuming and can take several months or even a year to complete, all patients must go through each stage to achieve successful results: initial consultation, dental implant surgery, osseointegration, and final restoration placement.
Dr. Mohanna will determine if you require preliminary treatments (i.e., bone grafting, periodontal therapy) during your consultation. If so, you can expect these to add to your overall timeline; however, if cleared for surgery, you will receive local anesthesia before implants are placed in the jawbone. After closing the gum tissue and placing healing caps over each one, you will spend the next 3-6 months at home healing before returning to receive your metal abutments and final customized denture.
Am I a Candidate for Dental Implant-Retained Dentures?
Most adults with complete tooth loss are eligible to receive implant dentures. Even if problems exist in the beginning, preliminary treatments can put you in a better position to receive dental implants in Glenpool later on. During your consultation, our team will examine your oral cavity using advanced dental technology. Based on our findings, you will need to possess the following to be cleared for dental implant surgery:
No signs of gum disease or severe tooth decay. If so, we will need to extract any remaining teeth and/or provide periodontal therapy to improve gum health.
No autoimmune disorders or conditions that might weaken your immune system and potentially cause implant failure. You should be healthy enough to undergo minor oral surgery.
Have adequate jawbone density to support your dental implants. If not, bone grafting or All-On-4 will be recommended.
Benefits of Combining Dentures & Dental Implants
Although implant dentures take longer to place than traditional dentures, their benefits far outweigh other prosthetics, some of which include:
The ability to eat your favorite foods without worrying about your denture slipping or falling out.
Greater bite force and chewing power, making it possible to consume denser textures.
Improved jawbone stimulation that won't lead to bone shrinkage or facial collapse over time.
The ability to restore smiles from the root to the crown instead of just replacing the visible portion of your smile.
Better oral health because of your prosthetic's easy maintenance.