In-House Dental Plan – Glenpool, OK
918 Dentist Loyalty Plan
Although dental insurance is the more traditional route to saving money on dental costs, it definitely isn't the only option available. In our loyalty plan, you pay $24/month, and it is effective for a fiscal year, renewal annually. In exchange, you get many preventive services at no additional cost. Then, you also get discounts on other services, so you pay basically the same amount you would pay with insurance.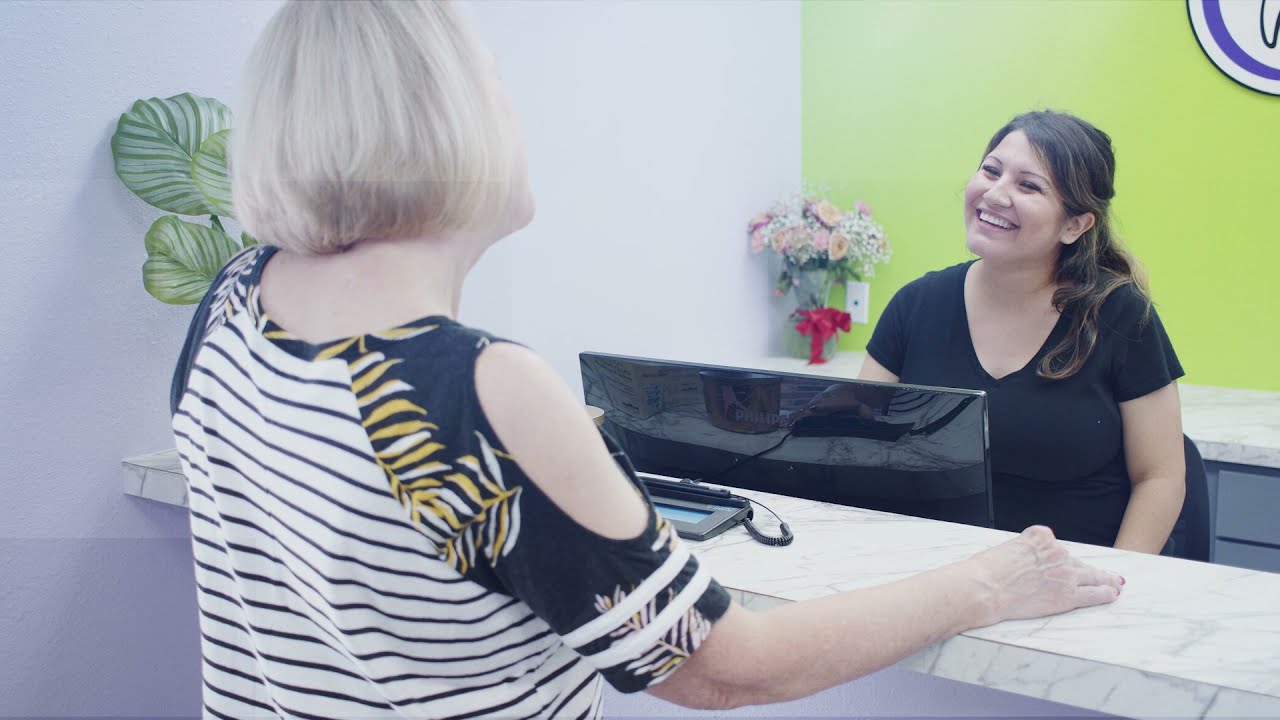 | Benefits | |
| --- | --- |
| No Annual Max | |
| No Deductible | |
| No Waiting Period | |
| No Claims to Submit | |
| No Downgraded Benefits | |
"In 2012, my husband, Dr. Mohanna, and I decided to build a dental office in the outskirts of Tulsa. We picked the Glenpool Sapulpa area to be our home and we couldn't be happier. Guided by our motto: 'Do unto others as you would have them do unto you' Luke 6:31, we designed 918 Dentist of Glenpool. A family-friendly dental office that can serve all of your dental needs at an affordable price. That's why we have and will continue to dedicate many hours in continuing education each year. Trained in sedation dentistry, orthodontics, wisdom teeth extractions, implants, root canals, and much more, we aim to care for your dental health from start to finish.
If you have a dental need or desire, we want to be there to help you attain it. We also want to minimize your obstacles in achieving and keeping that healthy smile. And that's why we created the 918 Dentist Loyalty Program. A small monthly fee membership program that gives cash patients free maintenance care as well as a discount on treatment rendered in that fiscal year. Here at 918 Dentist of Glenpool, we put patients first. So, let us help you stay healthy and smiling all year round."
Sincerely, Dr. Georgy Dalia Georgy DDS
Executive Plan Coordinator
Membership Plan Qualifications
$24
PER MONTH
Cost is Per person, per year
Platinum Loyalty Plan Includes
Preventive (exams, x-rays, cleanings)
Cone beam scan
Crowns
Root canals
Dentures (partial & complete)
Dental Implants
Veneers
Bridges & Fillings
Oral surgery (extractions, bone graft, etc.)
Periodontics
Night guards
Oral sedation
$500 off comprehensive orthodontics
$250 off interceptive orthodontics
The loyalty plan is designed to help patients that do not have dental insurance. If you do have dental insurance, we cannot legally combine the loyalty plan with your insurance.
The loyalty program provides free routine visits that include exam, X-rays, and routine prophylaxis as well as up to a 50% discount on most other services.
The membership fee is $24/month per person.
The $24/month membership fee is nonrefundable and is not prorated. It goes for one fiscal year, from the day you enrolled until the same day next calendar year.
You are able to sign up for the Loyalty Plan any time during the year. After one fiscal year, you will have to renew your membership.
If your insurance becomes effective during your membership, please let us know so that we may start billing your insurance instead, as this would terminate your loyalty program.